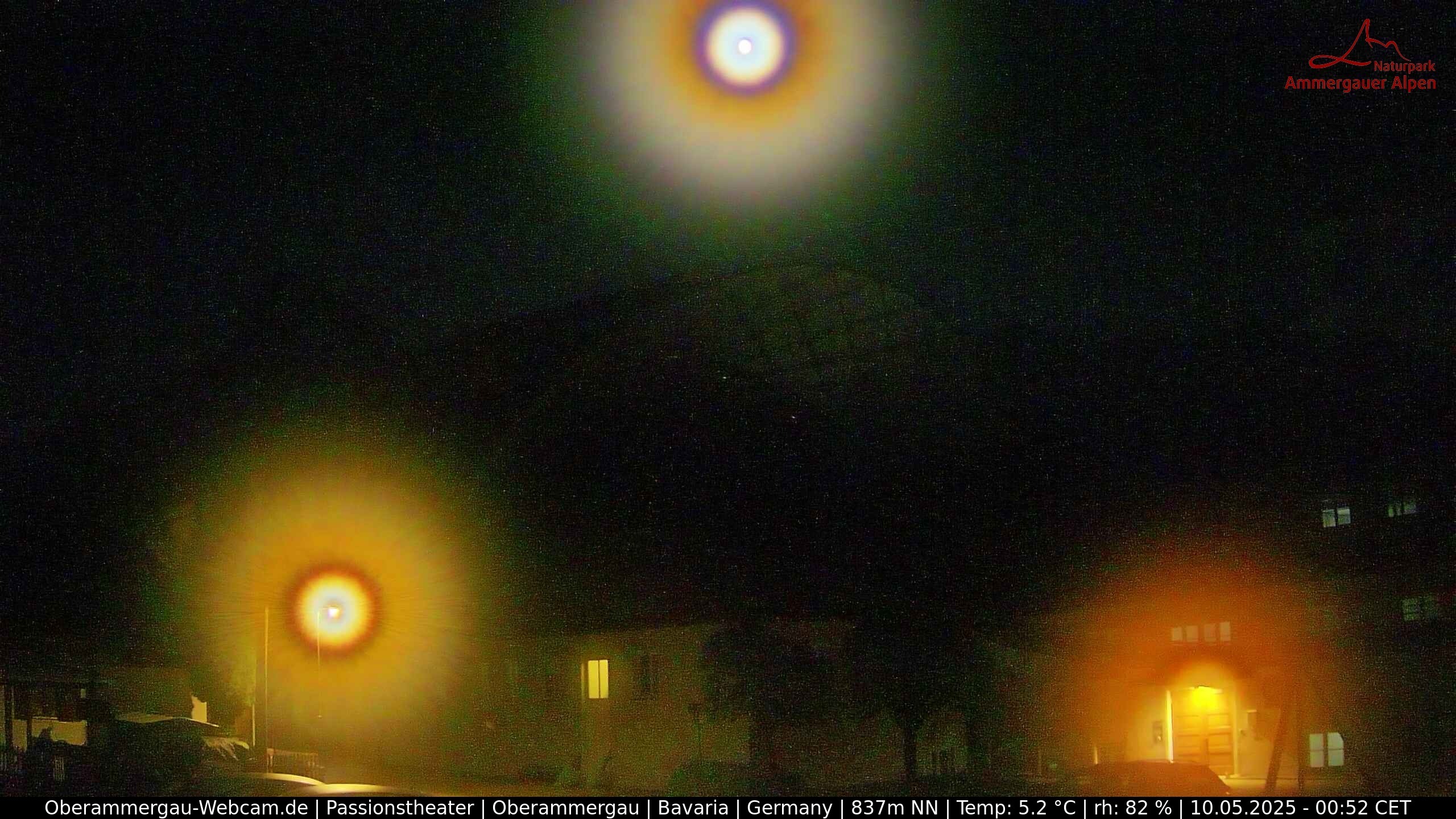 Webcam Oberammergau Passion Play Theatre. In the heart of the Nature Park Ammergau Alps.
The webcam shows the auditorium, the cloakrooms and the stage area with the movable glass roof of the world-famous Passion Play Theatre in Oberammergau. In the background is the monumental mountain of Oberammergau, the Kofel in the picture.
The picture is automatically updated every minute.
The Oberammergau Passion Play Theatre is home of the Passion Play that takes place every 10 years.
During the Thirty Years' War, 80 inhabitants of Oberammergau fell victim to the plague.
In the hope of escaping the black death, the people of Oberammergau asked God for help in 1633. They vowed to perform the story of suffering, death and resurrection of Christ every 10 years if the village would be freed from the plague.
According to tradition, none of the inhabitants of Oberammergau died of the plague afterwards.
The inhabitants kept their promise and performed the Passion Play for the first time in 1634.
The first performances took place on a simple wooden frame in the cemetery next to the church.
The Passion Play performe at the current location of the Passion Play Theater since 1830.
The auditorium, with seats for around 4.800 people, was covered in 1900 and the stage was given its current shape in 1930.
In 2010 the mobile roofing was inaugurated after a construction period of more than four years.
The 35 ton glass roof has an area of over 600 square meters and a width of 41 meters. It can be opened within 25 minutes in good weather.
Information about the events in the Passion Play Theatre can be found at https://www.passionstheater.de.
Information on linking, integrating and using the webcam image.